Amanda's Favorite Gifts For Your Favorite Cook
Happy Holidays Everyone!  One of the best things about 2020 is that it seems to have inspired many home cooks to spend more time in the kitchen.  So whether you are shopping for a seasoned chef who has it all or your 20 year-old who is suddenly back in the nest, here are my favorite kitchen tools big and small.
Note: I am a member of some affiliate programs and may receive a small commission when you purchase these products. (Thank you!) Click on each image to shop.
OXO Good Grips Swivel Peeler, $9.99
I don't work for OXO–I should!–but I've been buying their products for 25 years and they never disappoint. If you need a stocking stuffer for an avid cook, then here's the gift for you!
Oxo Mini Slicer, $19.99
If your favorite cook says they want a mandoline, stop right there! Start them out on these safer blades with a clever guard for your hand.  (Show me a cook with a mandoline who has never cut themselves and I'll show you a liar 😉 This little gadget is all I ever use!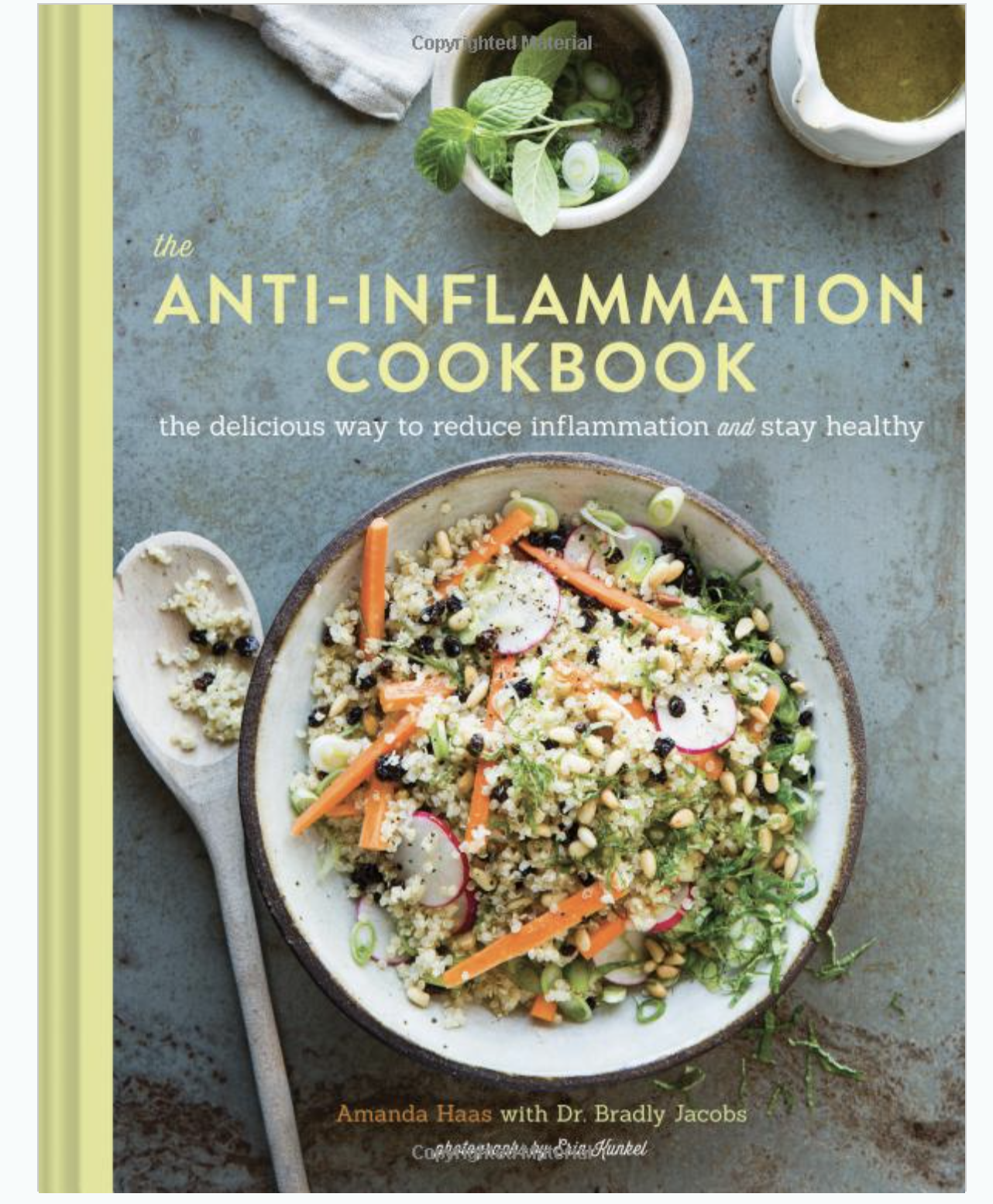 The Anti-Inflammation Cookbook: The Delicious Way to Reduce Inflammation and Stay Healthy; $24.95 (written by Yours Truly 😉
As we reflect on our health through this pandemic, this book is such a relevant tool.  Not only is the food absolutely delicious, but you'll learn a ton about the connections between certain foods and your well-being.  It's the tastiest "good for you" cookbook around!
 The Vibrant Life: Eat Well, Be Well (same author as above ;), $24.95 
My follow-up to the book above, this book contains over 70 revitalizing recipes that leave out the ingredients that drag us down without sacrificing flavor.  I also researched a dozen other wellness topics in depth including yoga, meditation, nutrition, sleep, time in nature, sex (!), and even laughter as medicine. It's a beautiful book for examining how you want to approach your life as we start a new year.
Nakano Chef's Knife, ($70-160)
Finally, a Japanese Chef's Knife that won't break the bank, yet is sturdy, comfortable in my hand, and absolutely gorgeous.  With only 2 knives launched in the U.S. so far, this brand is sure to become a sensation.  I love mine and use it daily.  Enter the code "AMANDA" for a special gift at checkout
Traeger XL BBQ Spatula, $49.95
If you've ever seen me talk about my Traeger spatula, you know the love is real.  I use it to move pork shoulders, whole turkeys, chickens, and big ol' steaks on and off the grill.  I don't know how I ever grilled without it!
MK4 Thermapen, $99.00, $89.00When teaching people how to sear, grill, or roast meat, you will always hear me say the same thing: "It doesn't matter how long you cook it! What matters is the internal temperature!" I was introduced to this instant read thermometer in professional kitchens and have been hooked ever since.  They're worth every penny. (Bonus: they come in a bunch of fun colors.)
Belcampo Meat Company Meat, Price Varies
If you care about where your meat comes from, how it affects the planet, and how it will impact your well-being, then Belcampo meat is for you.  After spending time on their ranch in Northern California, I can tell you that you won't find better tasting, more thoughtfully raised meat.  Enter code "HAAS10" at checkout to save 10%.
 Hestan Nanobond 5 qt. Essential Pan; $500 $399.95
If I could only have one pan for the rest of my life, it'd be the Hestan Nanobond Essential Pan. That's how much I love it.  The stay-cool handle, flushed rivets for easy cleaning, and revolutionary nanobond surface makes it the toughest, most heat-conductive, workhorse-of-a-pan that I've ever owned!  It is built to last you a lifetime.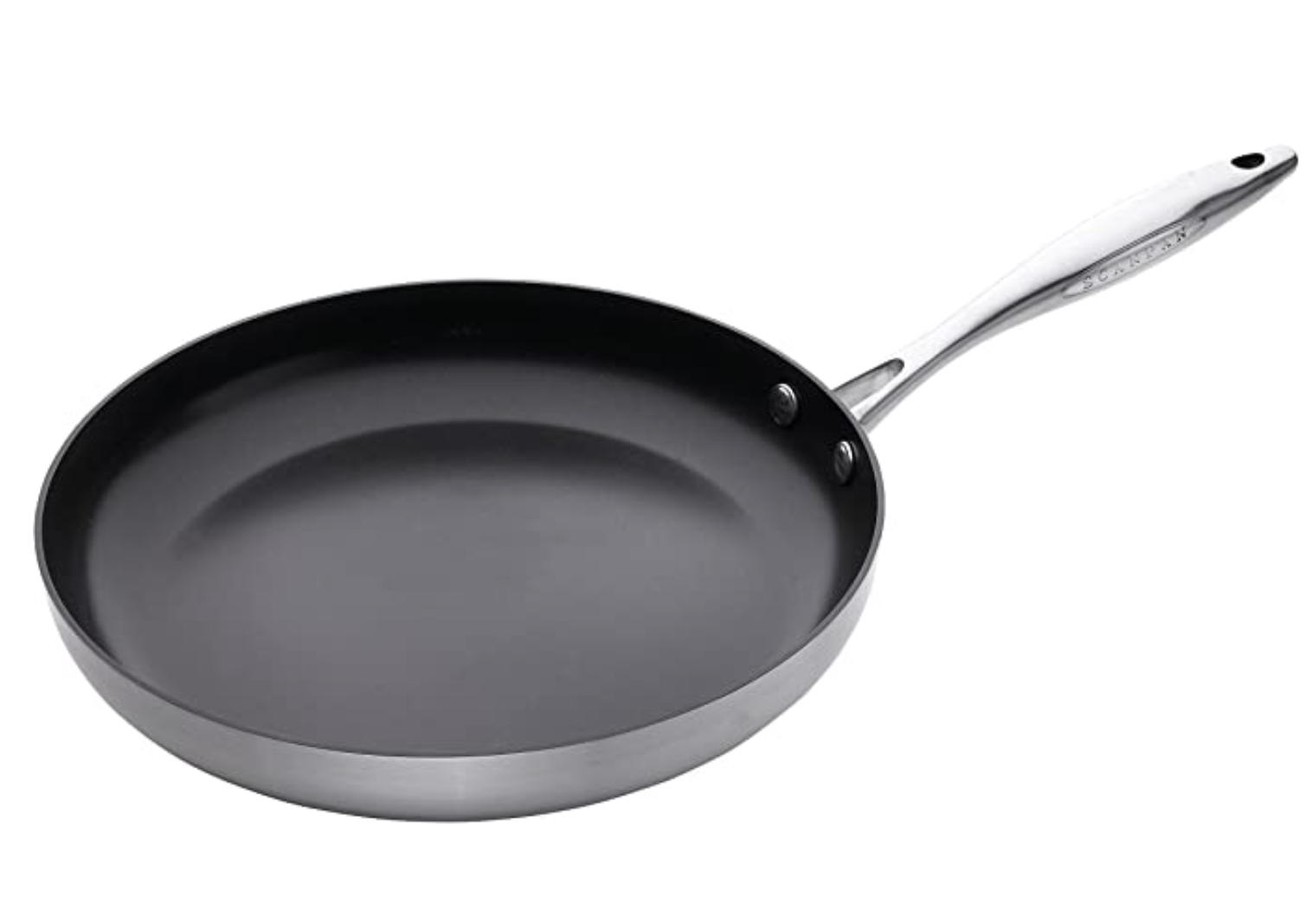 Scanpan 12.75" Nonstick Fry Pan, $129.95
Who says you can't brown foods well on nonstick?  And who said they're not metal-utensil safe?  Scanpan has created a line of nonstick cookware that is not only non-toxic, but it's absolutely spectacular for searing foods, cooking fragile foods like eggs, and fish, and flipping pancake after pancake.  This pan gets used daily in my house, and has been the perfect pan to have my children use as they learn how to cook.
Breville Sous Chef Food Processor, $399.95The Breville waffle maker was my first love-it has a moat to catch the extra batter and cooks it for you!-and then I moved onto the countertop oven.  But they made me a customer for life with this food processor.  Between the brilliant design features and its ability to slice and shred almost anything to perfection, this appliance gets more use than any other one in my kitchen.  (Well, except their espresso maker and that's another story… 😉
.